About Casa Italia, Spain
Via a real Spanish dirt road you reach a beautiful house on the banks of a huge reservoir Orellana province of Estramadura which is suitable for 8 people. With a real Spanish road we mean that literally because the last 3 kilometers is about an unpaved road with stones and rocks. But yes, if the Spaniards can get over it, why don't we? A matter of calm driving and then it works fine.
After this exciting ride (you will find that the more you drive it, you dare to go faster and faster) you will arrive in a well deserved paradise. Only five houses on the waterfront, most of which are not even inhabited except for the weekends before the holidays. The house itself is about 20 meters from the water's edge (depending on which period you go, since Orellana is a reservoir, in the summer this will be about 15 meters away) and offers the possibility of fishing from the house.
Orellana is 5000 hectares and very clear, so you can also dive spectacularly. The view from the terrace is priceless. The wild rugged mountains in the background complete the atmosphere. The headland where the house is located is extremely quiet. A place where time has stood still for years.
---
The accommodation
When you enter you are immediately in the living room of Casa Italia with a sitting area and table with chairs, sofa with table and a fireplace. On your left are the fitted kitchen with a washing machine, 3 bedrooms and a bathroom. On your right you walk through the living room of Casa Italia and there is a door to the garage. When you walk straight ahead you will come to the patio doors of the covered terrace and the beautiful large garden. The terrace makes it possible to enjoy breakfast, lunch, dinner or simply enjoy a glass of beer or a good glass of wine in between. Because of the warm and beautiful climate, life in Spain mainly takes place outside. The house is equipped with Spanish TV. Casa Italia is heated and cooled by 3 air conditioners that are in different places in the house.
More information about the accommodation
The house is fully furnished according to Spanish standards. Casa Italia is one of the luxury houses that is rented out. In the fully equipped kitchen there is a fridge, washing machine and all kitchen utensils. Many houses in the Orellana la Vieja area do not always have water or electricity. This is then won in different ways. Casa Italia is supplied with electricity and running water. The living room has a TV with Spanish channels and a wood-burning stove. Unfortunately, Casa Italia does not have wifi, but there are 3 air conditioners that both cool and heat. The entire plot is completely fenced, so ideal for taking your pet with you.
First floor house layout:
– Vide overlooking the living room
– Bedroom 1: 1x double bed
– Bathroom with shower and toilet
Layout ground floor house:
– Kitchen (fully equipped pots, pans, cutlery and washing machine, fridge)
– Living room
– Garage
– Bedroom 2: 1x double bed
– Bedroom 3: 2x single bed
– Bedroom 4: 2x single bed
– 2 x bathroom with shower and toilet
The Orellana Reservoir (Extremadura)
If you walk down your driveway you will arrive at the lake itself where you can also swim very well. The lake is the only Spanish inland water that has the "blue flag". And is one of the cleanest European waters. This means that the water is very clean and clear. Because it is a reservoir, there are also many different depths to be found, even right in front of your own house up to 15 meters deep. In terms of fishing you can fish here for carp, black bass, pike, zander, American catfish. It is possible to rent fishing equipment. Please contact us for this. We do, however, advise you to bring your own mills and bite sounders at all times. If you come this way by car, then extra lead is certainly not a luxury. There are also many crawfish in the water. For this reason, an extra supply of heat shrink tubing is definitely recommended. Night fishing is not permitted. There is a night fishing zone on Orellana and we can arrange a boat transport for you.
Area
The Orellana reservoir in the province of Extremadura is the last of the three major reservoirs that control the level of the Guadiana River (seen from where it enters Extremadura) and lies between the La Serena and Vegas Altas del Guadiana regions (both of which are Badajoz province). ). The still waters of the reservoir dominate in the landscape, flanked by medium-high mountains (Sierra de Pela, 724 m., Sierra del Castillo, 697 m.) That protrude above the large surfaces. In the village of Orellana la Vieja, close to the house, you can learn Spanish culture or go to the nice bars and restaurants in the evening. There are also restaurants in the harbor and various activities are held here in the summer months. A supermarket can be reached within 15 minutes by car. In Orellana la Vieja there is also a market every Saturday with all kinds of delicious local vegetables and fruits. The grilled chicken is a must to buy!
For rent or sale
– Bed linen / towels / kitchen textiles possible on request
– Jumbo Tiger nuts prepared € 4 per kilo
– Particles € 2.50 per kilo
– boilies on request
– Fishing equipment carp or predador (contact us for more information)
– Boat transport €65,- per person
– Pick-up and delivery service from the airport € 350 (the number of people in consultation)
Tags:
accommodation
,
Big Carp
,
carpfishing
,
extremadura
,
fishing
,
orellana
,
pike
,
Sander
,
Spain
,
With the whole family
,
---
Price overview
When you select the arrival and departure day in the calendar, select the number of people / anglers, a price calculation is automatically displayed.
And you can reserve online.
Bookable per weekend, midweek, week up to 8 people including 8 fishermen
Price per week £ 1210,- | € 1450,-
Extra options
Fishing license € 15 per person
Towels € 15 per person
Bedding € 15 per person
Pellets for the fireplace € 5 per bag
Boat transport € 65 per person with a minimum of 2 people
Inflatable boat with depth sounder and gasoline engine € 250 per week
Pick-up and departure service from the airport € 350 (in consultation with regard to the number of people)
All prices excluding € 20 booking costs.
---
Prices from
£1210,- | €1450,-
Per week
Fri to Fri, Mon to Mon
Additional information
---
Number of guests: 8
Number of anglers: 8
Dogs allowed: Yes, allowed to roam freely
Lake size: 5084ha
Lake record: 36kg+
Facilities: Gas,Water,Electricity,Toilet,Shower
Impression video
---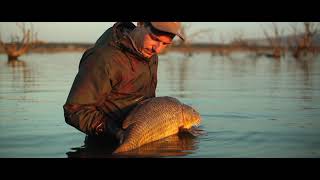 Why book with Angling Escapes?
Safe and trustworthy
Pay directly via various payment methods
4.6 out of 5 stars on
Google
4.5 out of 5 stars on
Facebook
Arranged in 3 simple steps!
Safe and trustworthy
1. Select arrival and departure
2. Enter your information
3. Confirmation and payment

Post a review
Angling Escapes
Average rating:
0 reviews