Delta Ebro, Spain
delta-ebro-meerval-vissen-vakantie-bootvissen-op-meerval
delta-ebro-meerval-vissen-vakantie-bootvissen-op-meerval-8
delta-ebro-meerval-vissen-vakantie-bootvissen-op-meerval-7
delta-ebro-meerval-vissen-vakantie-bootvissen-op-meerval-6
delta-ebro-meerval-vissen-vakantie-bootvissen-op-meerval-4
delta-ebro-meerval-vissen-vakantie-bootvissen-op-meerval-3
delta-ebro-meerval-vissen-vakantie-bootvissen-op-meerval-3-3
delta-ebro-meerval-vissen-vakantie-bootvissen-op-meerval-3-2
delta-ebro-meerval-vissen-vakantie-bootvissen-op-meerval-3-1
delta-ebro-meerval-vissen-vakantie-bootvissen-op-meerval-2
delta-ebro-meerval-vissen-vakantie-bootvissen-op-meerval-2-1
delta-ebro-meerval-vissen-vakantie-bootvissen-op-meerval-1
About Delta Ebro, Spain
Costa Dorada
Carefully fishing trips on the beautiful Ebro river in Spain of no less than 925 km long! All you have to do is board the plane and within 2 hours you will be at the Costa Dorada Ebro Delta! As a fisherman you can optimally enjoy a well-kept fishing holiday here, but this location is also ideal for a family holiday! The Costa Dorada is one of the best locations for a combined fishing and / or family vacation.
Wheelchair users
The special thing about this location is that you fish from the boat. However, this boat is also fully accessible for wheelchair users. This makes this location unique! In general, there are few to no locations that allow wheelchair users to fish. The boat is a pontoon boat. This has a flat and spacious floor, so there are no obstacles to get a wheelchair on board. For this, inquire about all options.
Catfish Fishing
The boat offers no less than room for 4 fishermen and is fully equipped with good fishing materials. You depart from the Delta Ebro to fish for beautiful, heavy catfish. These dogs are caught in lengths of 2.4 meters!
---
The Ebro
The Ebro River runs throughout Spain. With its impressive shapes and twists, it forms the lines in the landscape. It flows through the mountains with its reservoirs and along rock walls that rise steeply up to the plain where this mighty river flows into the Mediterranean at Rio-Mar. The Ebro is also called "the Beating Heart of Spain" because of the water used for agriculture and rice cultivation.
Fish stocking
The Delta with its rice fields is fed by the Ebro from Xerta and forms a true food festival for all animal species, including birds and fish. The species of fish that live in the Delta include the dorade, sea bass, hardeners, palometa and more inland creep, carp, roach, sun bass, walleye, black bass and of course catfish!
The boat
The boat is suitable for a maximum of 4 fishermen. This way everyone has enough space on the boat. The boat is also wheelchair friendly! It is possible to make a reservation from 2 fishermen to a maximum of 4 fishermen. Non-fishermen can come on the boat once in consultation. We just do not recommend this because the package is aimed at catfish fishing and people spend 8 hours a day in the boat. The arrival and departure times are negotiable because this is also seasonal. People often start at 8 a.m.
Fishing equipment
All fishing equipment is available on location. So you don't have to take anything with you. The majority is from the Shimano brand, but brands like Balzer, Penn, Berkly and Blackcat are also included. The material for fishing for catfish is all a bit heavier and coarser than what you might be fishing with. The various ways of fishing for catfish also varies per day. One day the drifting is preferred, the other day you fish with underwater floats. Thanks to years of experience we can always offer you the best fishing conditions.
Family holiday
The Costa Dorada offers much more than just fishing trips and beautiful big fish. We know all too well that the fisherman of the family often looks out for the potential to be able to fish nicely on his vacation, but the rest of the family would rather all take beautiful things during their vacation. That is why this location is very suitable for combining everything. For example, you can go to Salou for a day. This is only an hour's drive from Costa Dorada. During the day you can spend your day on the beach and enjoy all the food and drinks in the evening. There are also nice places to go out.
Travel by plane
It is made even more beautiful by what the airlines have to offer us! We therefore advise you to look at departure from Eindhoven Airport or Weeze Airport with Ryanair. This is nowadays very cheap and is about 1.5 hours drive from the airport to the port.
Area
The Costa Dorada in Spain has a coast with a length of 214 kilometers and is located in the Spanish region of Catalonia in the province of Tarragona. There are several popular seaside resorts in this province, such as Salou, Ampolla and Cambrils. The Costa Dorada literally means "Golden Coast" and is best known for its tourism. Salou is the capital of the Costa Dorada and is the most popular destination of the Costa Dorada because of the many tourist facilities and the beautiful beaches known as "the beach of Europe". The coastline of the Costa Dorada has many beaches, 36 of which have a blue flag, which stands for international proof of good water and beach quality.
For the children there is also a lot to do in Costa Dorada!
Amusement park: Port Aventura
Water amusement park: Aquatic Park Aquopolis
Water and Safari park: Aqualeon
Karting: Karting Salou
Karting: Karting Club Vendrell
Day Trips
The immediate area where we are located offers many options for trips or day trips. For example Cambrils with its old center. Tarragona is definitely worth it or how about a Barcelona or Valencia ?. Port Aventura is an adventure paradise or a day in the mountains to the wine regions of this region? Maybe you would rather go out for an evening in Salou. That too is possible. In short too many to mention so what are you waiting for?
Accommodation
If you would like to go fishing on the Ebro, you will have to reserve an accommodation yourself. With this we help you to map the correct information.
Tags:
Boatfishing on catfish
,
catfishing
,
delta ebro
,
Disabled friendly fishing
,
fishing
,
fishing in Spain
,
---
Price overview
Bookable per week maximum 4 persons including 4 fishermen. The price is from 2 persons. This is for 5 days of fishing 8 hours a day within 1 week. If you wish to fish longer, there is a surcharge of € 10 per person per hour, pay cash on location. A condition must be that every fisherman on board agrees. The rest day is determined in consultation with the group and this is to explore the area on your own.
Price for 2 fishermen € 998
Price for 3 fishermen € 1497
Price for 4 fishermen € 1996
Day boarders are always welcome if the boat has not been discussed and pay € 110.00 per day.
These are often tourists who take a day off for a special experience.
All prices include tourist tax and excluding € 20 booking costs.
---
Availability & Book now
Bookings for this fishing holiday are made in consultation with the owner and can therefore not be made through our automatic booking system.
Communicate your preferences to one of our employees via chat.
You can also reach us by phone on working days between 10:00 and 17:00 on
+44 7432 127981
Prices from
€ 998,-
Per week
from Friday to Friday
Additional information
---
Number of guests: 4
Number of anglers: 4
Dogs allowed: Yes, allowed to roam freely
Facilities: Toilet
Impression video
---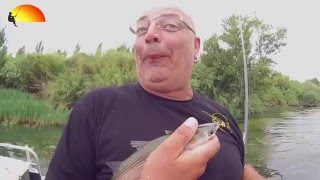 Why book with Angling Escapes?
Safe and trustworthy
Pay directly via various payment methods
4.6 out of 5 stars on
Google
4.5 out of 5 stars on
Facebook
Arranged in 3 simple steps!
Safe and trustworthy
1. Select arrival and departure
2. Enter your information
3. Confirmation and payment

Post a review
Angling Escapes
Average rating:
0 reviews